Our Philosophy
"We strive for a level of excellence that will improve the quality of life of everyone around us. The services we provide are designed to improve both dental and general health by removing infection, correcting deformities, and extending the life of your natural teeth.
We customize treatment plans to help rebuild your inner confidence regarding your dental appearance and also eliminate the discomfort often associated with the loss of teeth."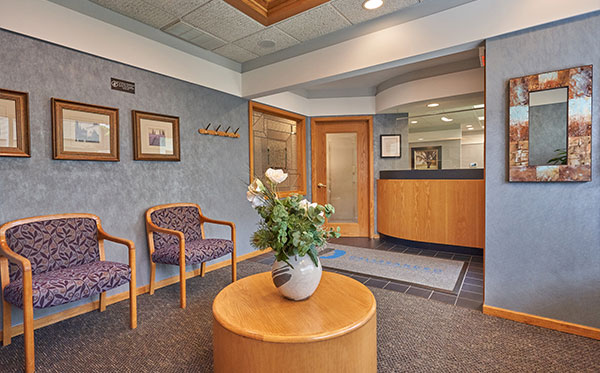 About Us
Since 1981, Dr. Alan Dalessandro has provided advanced, conservative periodontal, dental implant, and laser therapy care to the Chicago area.
He and his team are committed to excellence: in both clinical care and personalized service. It is our honor to work with you as you regain your oral health and achieve the beautiful smile you desire.
Dr. Dalessandro has more than 35 years of experience in periodontics and dental implants; he is highly skilled, knowledgeable, and respected as a periodontist by his peers. For over 25 years, he has lectured widely on topics from practice management to CT navigated full-arch implant placement and laser-assisted periodontology and treatment of peri-implant disease for the Laser and Health Academy.
You will receive ethical treatment recommendations, efficient and effective care, and will know that Dr. Dalessandro and our team will be by your side as you take control of your oral health.
Your Comfort
It is essential you feel at ease during visits to Dalessandro Implants & Periodontics. From our inviting reception area and welcoming front office staff to our supportive treatment chairs and skilled, gentle clinical staff, we want you to be comfortable. We have designed our environment to be beautiful and calming, while ensuring the highest standard of cleanliness and infection control.
During your procedure we can offer you a soft blanket, a comfortable pillow, and your choice of music. If there is ever anything you need to make your visit or procedure easier, do not hesitate to say so. We want you to feel relaxed and secure in our care.
Sedation Options
Dr. Dalessandro is one of the very few dental surgeons in Illinois with a Class B Sedation License. He is trained to perform deep conscious general anesthesia when needed. If this is something you are interested in, please let us know.
Advanced Technologies
We use leading-edge technology to ensure the most accurate diagnostics, treatment planning, procedures, and results. In addition to being an early adopter of a top-of-the-line cone-beam CT scanner, an intraoral scanner to create digital models, and 3D printers, we also utilize multiple types of dental lasers.
Lasers are one of the best options to: disinfect and detoxify periodontal and peri-implant disease. They can clean and smooth the surface of infected implants and increase blood flow and clotting for faster healing. Lasers are also used to effectively reduce snoring. They are safe and cause minimal discomfort.
Services
Our goal is to help you improve your oral health and regain a great smile. Dr. Dalessandro provides:
Dental implants, treatment for problem or infected implants, full-mouth reconstruction, and care for traumatic dental injuries
Periodontal therapy to treat gum disease with surgical and non-surgical options
Treatment for soft tissue diseases and surgical procedures including gingival grafting, extractions and bone grafting, and pocket depth reduction
Esthetic soft tissue reshaping to eliminate a "gummy smile"
Schedule an Appointment
Please contact our Hoffman Estates, IL Periodontal and Dental Implant Office to schedule a visit with Dr. Dalessandro. He, and our team, look forward to helping you reclaim that wonderful smile! Call, today.