TEAM DALESSANDRO OFFICIAL AMBASSADORS
Our Team Dalessandro Ambassadors are tiny but mighty! They work here part-time, assisting us in the front office with checking in patients and making everyone feel at ease.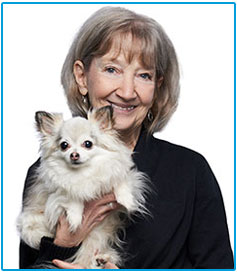 Sophia
Sophia is a lovely, laid-back Long-haired Chihuahua. She enjoys taking walks, sleeping on patient charts, eating any kind of cheese, and occasionally "assisting" her mom, Neva with typing.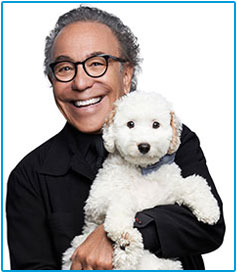 Mavrik
Mavrik is Dr. Dalessandro's calm and cuddly Cavapoo. He enjoys chasing a bouncy ball, high-fiving, keeping his Auntie Neva's lap warm, and keeping the mood bright and upbeat at the front desk.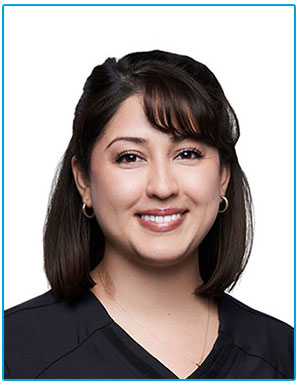 Nely
Surgical Assistant
"I love helping people. Every day I come to work with the goal of helping patients feel relaxed and comfortable. The dental office can be a scary place for some so I try to treat patients as if they are my family. I also enjoy working with all my amazing co-workers. I love being up-to-date when it comes to cutting-edge technology, which is what Dr. Dalessandro provides, as well as exceptional education."
As a Surgical Assistant, Nely supports patients throughout the diagnostic and post-operative phases of their treatment. She prepares and sets up surgery rooms, assists in surgeries, and performs intraoral scanning and 3D printing.
Nely has been married for 5 years. She has a dog named Chips. She enjoys cooking and trying new recipes from different cultures. Her favorite things to do on weekends are drinking tea and coffee, and spending time with her husband and Chips. She also loves makeup and shopping.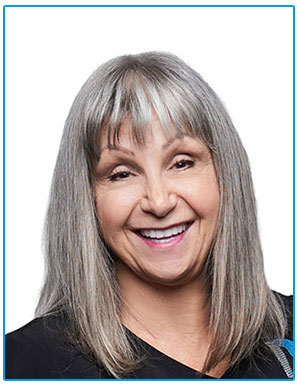 Nancy
Surgical Assistant
"I am a people person and love working with people. It's enjoyable to get to know our patients and help make their experience here a positive one. I like educating people about their oral health, so they have the best possible outcome, and walking with them as they improve their oral and overall health."
As a surgical assistant, Nancy prepares for surgeries and handles lab work. She assists Dr. Dalessandro with surgical procedures, sees post-op patients, and handles clinical care under the doctor's supervision and direction.
Nancy is a mother of three and grandmother of five. She enjoys working in the yard, going to Bible study, and walking her toy poodle.

Trisha
Surgical Assistant
"A Dental office can be an unfamiliar place, which is why I love being a friendly face who creates a safe environment for patients--I love seeing people leave with a smile. It's an honor to work with someone so passionate about his career. Dr. Dalessandro's reputation as a top notch surgeon & global educator preedes him. It gives me so much pride to say this is my work home."
As a Surgical Assistant, Trisha prepares for & assists Dr. Dalessandro with surgical procedures, sees post-op patients, performs scans and handles ordering for the clinical team.
Trisha is married & has a 2 year old son. She enjoys cooking, drawing & travelling, making memories & taking pictures along the way.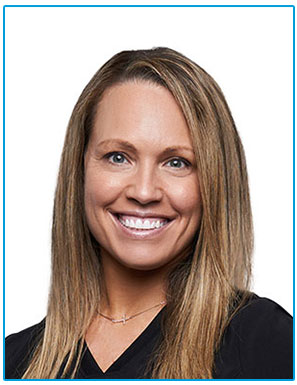 Christie
Registered Dental Hygienist
"I am pleased when I see the difference I've made in a patient's oral health and also helping them develop better health overall: optimum results achieved!"
Christie helps patients improve and maintain their periodontal health. She provides oral hygiene and general health education, offers non-surgical periodontal therapy and laser treatment, and administers local anesthesia to patients requiring deep scaling procedures.
Christie and her daughter live on the lake. She enjoys exercising and most all outdoor activities: camping, biking, swimming, skiing, playing softball, hiking and kayaking. She is an avid Chicago Cubs and Blackhawks fan.

Lisa
Financial Coordinator
"I enjoy meeting people. I'm a nurturer at heart. My #1 priority is the comfort and ease of our patients. I treat and care for our patients the way I'd wish to be treated and cared for. It is such a good feeling to see our patients end their visits with us with a smile and to know that we, as a team, have provided comfort and are trusted. We've positively impacted many lives—that's a good thing."
Lisa takes care of insurance and financing matters for our patients. With her knowledge and experience, she will help to fill in the blanks so there are fewer unknowns. She believes in transparency and will listen, support, and educate, with the aim of helping to alleviate stress or worry. With Dr. Dalessandro's direction, she also creates and helps patients navigate through their treatment plans and appointments.
Lisa is an art and music lover. She loves being a mom to her two grown sons. One, is a musician and studio engineer, and the other, is a code poet (software engineer). She loves learning about people and their stories—everyone has a story, and every person's story matters.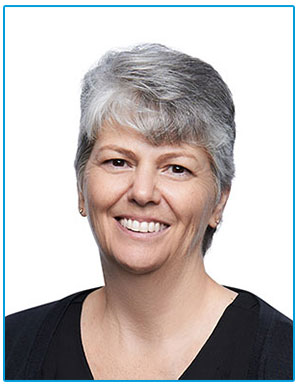 Mary
Executive Secretary
"I love working with amazing coworkers and a doctor who cares about each patient's health and happiness."
Mary manages transcription of correspondence between our office and our patients' referring dentists, transcription, and filing of surgical notes, and the identification and assignment of surgical photos to patient charts. She also manages our accounts payable and maintains open communication between our office and patients' general dentists.
Mary is married and is proud to have raised three responsible children, one of whom served in the US Navy for ten years as well as one who is a firefighter/paramedic. She also has two spoiled cats.
Mary loves to travel, has been on pilgrimages to both Poland and Israel, and is looking forward to the next pilgrimage with her church. She also volunteers with her church's youth ministry program and is a lector at Mass.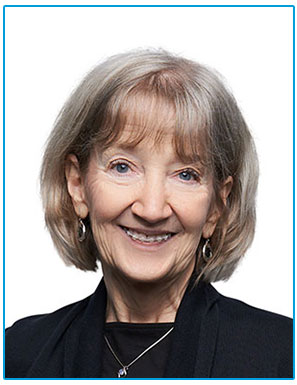 Neva
New Patient/Procedure Coordinator
"I really appreciate our wonderful patients. Everyone here sees our patients as people, first and foremost, and is interested in people's lives, beyond their oral health. We truly want only the best for them."
Neva coordinates consultation appointments with Dr. Dalessandro. She makes sure we have the X-rays and necessary records from referring dentists, so patients do not have to worry about getting them. Working with patients, Neva answers questions about procedures, putting people's minds at ease. She also answers phones, schedules appointments, and handles a variety of front desk tasks.
Neva has been married over 35 years. She has two daughters and six grandchildren. Outside of work, she enjoys traveling, is an animal lover, and enjoys nature: hiking, exploring the woods and mountains, and going to the beach. She was a music teacher for years and is now involved in a local theatre.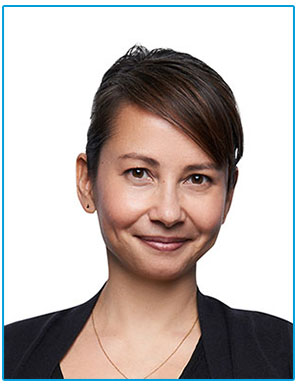 Mo
Administrative Assistant
"I love organizing and tending to unseen details that help keep the office humming. I enjoy getting to know our lovely patients and helping them feel at ease when they visit."
Mo covers a variety of tasks and assists Dr. Dalessandro with all of his administrative duties. She enjoys keeping an eye on the details and finding ways to improve efficiency so that Dr. Dalessandro and the rest of the staff can focus on patient care.
Mo enjoys learning new things, adventuring in new places, and trying out new flavors. She loves exploring outdoor areas hiking and biking and loves to create meals for loved ones. She shares a home with a wonderful partner and some beloved feline friends.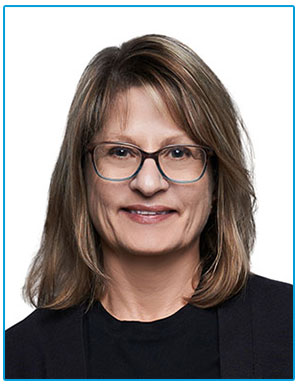 Cathy
Surgical Coordinator
"I feel fortunate to be working for such an approachable and generous doctor, and with such a wonderful staff. Our patients are also kind and wonderful—I love talking with them and getting to know them."
It is often Cathy's cheerful voice answering our phones and confirming appointments. While handling a variety of front desk tasks, she is deft at ensuring our patients are informed about their procedures and making sure that they feel at home once they walk through our doors.
Cathy has been married for 30 years and has two children, a son and a daughter. She loves to work in the yard and go on walks with her adopted dog, Sunshine.